Newcastle have performed a U-turn, telling fans they will not be discouraged from wearing Arab-style clothing at matches.
After some supporters wore robes and headdresses for last weekend's Premier League defeat by Tottenham following the Saudi Arabia-backed takeover, the club put out a statement asking fans to refrain from such tributes.
However, the club have changed their tune, and a further statement just after kick-off between Newcastle and Crystal Palace at Selhurst Park read: "Newcastle United FC would like to clarify guidance issued on Wednesday, 20th October regarding matchday attire.
"The new owners have been overwhelmed by the welcome of the local community, following the acquisition of the club two weeks ago.
"The fans who have celebrated by wearing culturally traditional clothing, including head coverings, have been part of that welcome.
"Those who wish to support the club by wearing appropriate culturally-inspired clothing should feel free to do so as they see fit. We are inclusive to all.
"To reiterate what we said previously, neither the club nor its new owners were offended by attire worn, and appreciate the overt statements of support and acceptance by our great fans.
"Newcastle United FC and its new owners continue to support the Premier League's initiatives on diversity and inclusion, including No Room for Racism.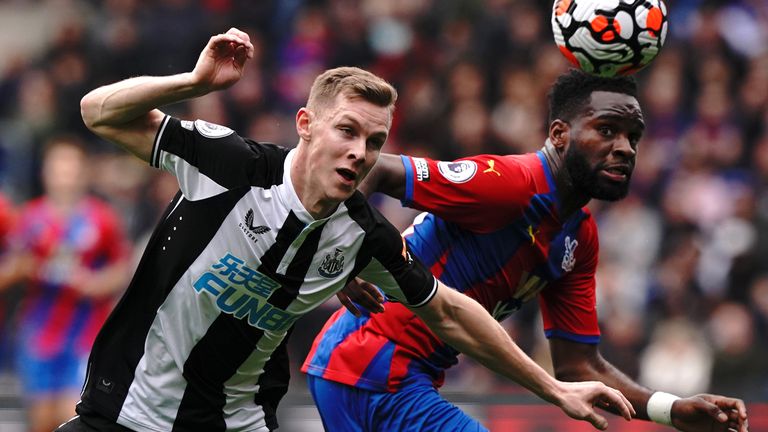 "In closing, we thank the fans of Newcastle United FC for their incredible support."
In their previous statement, Newcastle said while their owners took no offence by the fans' attire, it could be considered stereotypical and culturally offensive.
That stance had been backed by Kick It Out, who said: "We support the proactive steps taken by the club to ensure all fans feel welcome attending games at St James' Park."
Saudi Arabia's human rights record has made the deal controversial and some Crystal Palace fans held up a large banner criticising the takeover.
PIF governor Yassir Al-Rumayyan – who has been appointed Newcastle vice-chairman – and part-owners Amanda Staveley and her husband Mehrdad Ghodoussi were present for Sunday's game.
Premier League clubs voted on Monday to impose a temporary freeze on any of them signing commercial and sponsorship deals with businesses that have links to their club's owners.
The decision was made at an emergency meeting, after concerns were raised that Newcastle's Saudi Arabian owners could sign lucrative deals with Saudi state-owned companies.
FREE TO WATCH: Highlights from Tottenham's win over Newcastle in the Premier League

Eighteen clubs voted in favour of the freeze, while Newcastle voted against and Manchester City abstained after their lawyers advised them the vote was unlawful.
The Premier League has declined to comment.
Premier League financial fair play rules allow clubs to make maximum losses of £105m over a rolling three-year period.
Any artificially inflated commercial deals would increase revenues coming into a club and allow them to get around the rules and spend more than they are allowed.
The temporary freeze will be in place for a month while talks are held about a permanent rule change.
One Premier League executive said: "If we didn't have the ban, there would have been nothing to stop Newcastle signing, say, a £100m naming rights deal for their stadium with a Saudi company linked to their owners.
"They could then have used that money to buy players in January and get around our financial fair play rules."